Enter to Win an RX130 Starter Kit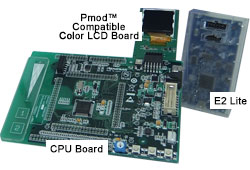 Renesas' newly expanded RX130 MCUs offer up to 512KB flash memory and increase package size up to 100-pins. Featuring a new capacitive touch IP with improved sensitivity and robustness, the MCUs are ideal for devices designed with challenging, non-traditional touch materials or required to operate in wet or dirty environments.

The RX130 Starter Kit with E2 Lite debugger enables basic evaluation of the 512KB RX130 MCU's self-capacitive touch with slider and buttons, and communication functions.

The kit contains all the circuitry needed for MCU operation.
Fill out the form for your chance to win an RSKRX130-512KB Starter Kit!